Skiing in Spring And Hot Spring After Skiing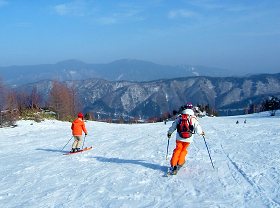 I went to Norikura Ski Resort last Saturday. It was a sunny and warm day, so I enjoyed "Spring Skiing". The weather and atmosphere was much different from skiing in severe winter weather and I could relax.
The ski resort will close on the 28th, but the peak of Mt. Norikura and higher places are still covered with much snow and some ski/snowboard freaks enjoy skiing/snowboarding after April.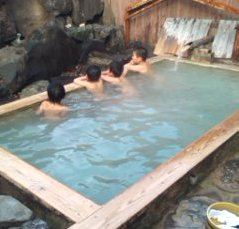 I soaked in the outside bath of Norikura hot spring and enjoyed the white water of the hot spring after skiing.