Now we have eight language versions of this site!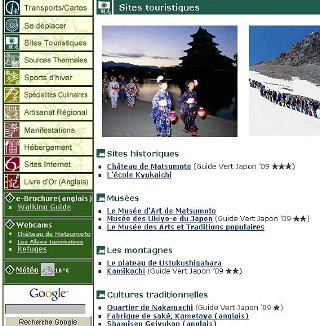 This year, we added French and German versions of this Matsumoto city official tourism website.
Now we have eight languages including Japanese.
The contents vary among each language because we selected information popular for people from countries using that language. For example, Koreans are very interested in mountain climbing, so the Korean version has a "Climbing Northern Alps" page in the menu. We emphasize traditional Japanese culture in the European language versions.
The English and Japanese versions have much more information, so if you can't search for the information you need in the website of your mother tongue and you understand English and/or Japanese, please browse them, too.