Well I dropped a camera in the moat trying to get good night shots of the rare combination of snow on the cherry blossoms, which after fishing it out weren't much good anyway.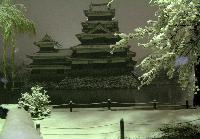 But by morning though the snow was going to melt fast, there was still some time to get a few shots of this rare occurance.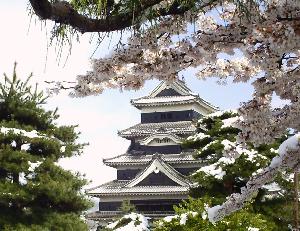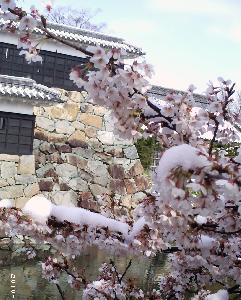 My night shots didn't turn out so good anyway dispite having wasted a camera on them… Got a better shot in this one two years back(less the snow)with the Sakura somewhat visable on the left The moon rising over the castle and a famous Matsumoto rehydration facility lit up on the far right!(i.e.the roof top beer garden).