(almost) Live from Matsumoto … it's the OFFCUE SHOW!!
It's the unique OFFCUE SHOW, a new new new online video program that shows all the rough and smooth edges of our multidimensional, multicultural year-round wonderland, that we all affectionately call .. uh .. MATSUMOTO. Central Japan's first (almost) live, local, rambunctious (look it up) video program.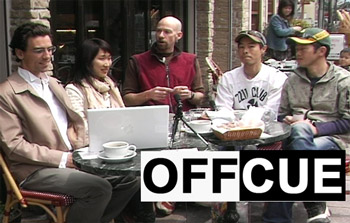 It's offcue and it's for you! Check it out … and … hey, residents and visitors, please join us on-location for our next filming.
We are here!