The Ice Sculpture Festival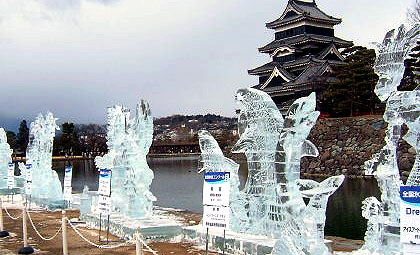 The Ice Sculpture Festival is a hot event held in the coldest season, a weekend in late-January, at Matsumoto Castle.
I went there on January 30th.
This year, the temperature was cold (0.3 to -7.2 degrees centigrade) enough to keep the ice sculptures in a good condition.
These are the ice sculpture works nominated for the contest.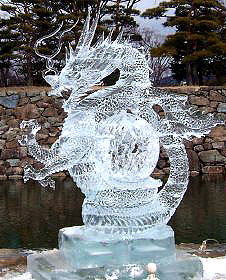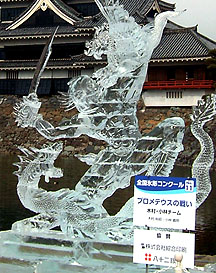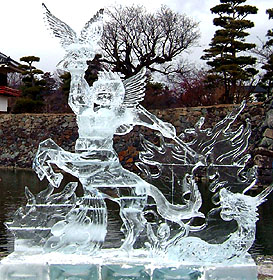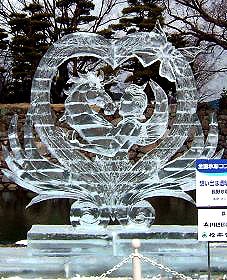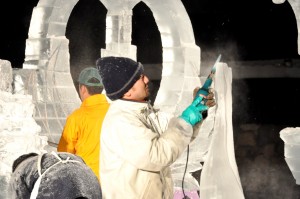 They were carved all night from 6pm in the cold outside!
You can experience Japanese ice craftsmen's artisan spirit at this festival so this event is popular among foreigners.

It is crowed daytime, so it`s best enjoyed on Saturday evening when you can see the sculptors working, or Sunday early morning when you can see the newly built beautiful sculptors.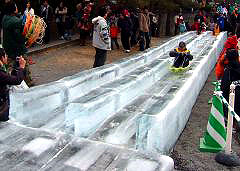 Kids also have fun with a long ice slide and some shows on a stage.
You can also enjoy hot local Japanese food like oyaki and ramen sold in stalls.

* Photos at night and early morning were taken by Emiko Misawa.