Exhibition of Awesome Japanese Art
The beautiful colors of the autumn season have passed and now we are waiting for the snow (ski and snowboard) season in Matsumoto!
At the Matsumoto Museum of Art, the exhibition "135th Anniversary of the Birth of Saigo Kogetsu" is being held until November 30th.
Saigo Kogetsu was born in Matsumoto and was one of the most talented artists during the Meiji Era.
It's too bad that he died early at the age of 38.
See an article from our Japanese site for photos of the exhibition.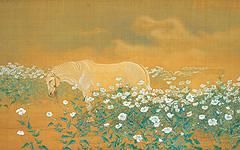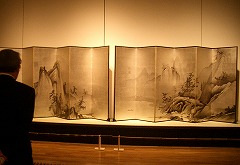 "Shundan" (Tokyo University of the Arts)