Tenjin Festival (July 24th – 25th)
July 24th and 25th are "Tenjin Matsuri(festival)" in Matsumoto downtown area.
The night of 24th, the local people visit Fukashi-Shirine to pray for Tenjin-God.
Within the precinct of the shrine,18 floats from every neighborhood around the shrine are displayed under the bright light. Food stalls with various Japanese fast food are everywhere in the shrine.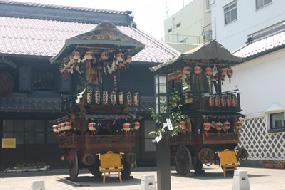 From 2:00 p.m. on the 25th, Mikoshi(a symbol of the shrine which people carry around the town to celebrate) and floats parade in down town area.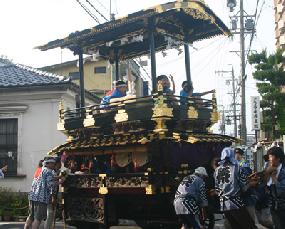 Way to find Matsuri is to follow the sacred straw festoon with white paper. (or see the map!)